About Kyra
An experienced and dedicated Iyengar® yoga teacher offering precise, dynamic and fun yoga classses, workshops and retreats.
"A good teacher helps you explore to the maximum"
My yoga journey started when my mother encouraged me to join a local yoga class in 1980. I continued to attend classes throughout my adult life until 1999 when I left my stressful job in London and moved to India to study yoga full-time. I passed my first Yoga Teacher Training Certificate in India in 1999 and followed this by a higher level in 2000. On returning to England in 2001, I embarked on the internationally recognised Iyengar® Yoga Certification, passing both exam levels in 2004.
As an experienced and dedicated Iyengar® yoga teacher, I continue to study with Senior Iyengar teachers in the UK and abroad and regularly attend intensive yoga courses in India and Professional Development Programmes in the UK. In 2012 I spent 12 months in India studying with my teachers. In 2008 during another yoga sabatical, I was honoured to study directly with the Iyengar family in Pune (India), whilst there, BKS Iyengar turned the grand age of 90, I was invited by the family to attend his birthday celebrations and blessings which was a fantastic and a once-in-a-lifetime experience!
I returned to Pune in Dec 2015 to again study with Dr Geeta Iyengar (BKS Iyengar's daughter) at the Yoganussan.
Sadly both BKS and Geetaji Iyengar have now passed from this world, their wonderful teachings live on and I am truely thankful for their life-long dedication to bringing us Iyengar® Yoga.
Since returning from India many moons ago, I have taught all over the world and for many years in London at leading yoga schools, gyms, corporate companies, charities (incuding refugees and women from a half-way house). I also ran a small studio from my spare bedroom at home. In 2014, after many years in London, I returned to my home county, Kent, to live, once more, near the sea, surrounded by beaitiful countryside and nature. Here I offer weekly local yoga classes, suitable for all levels, including beginners, bi-monthly yoga workshops and annual yoga retreats.
Join me on the mat and experience for yourself what this fascinating science called Iyengar® yoga can do for you.

"A good teacher helps you explore to the maximum"
The Iyengar® yoga certification symbol is used exclusively by teachers across the world as an international standard of excellence in training and continuing education in the Iyengar method. The success and growth of Iyengar® yoga are in large part due to the rigorous standards of training. It is these high teaching standards which form part of the reason Iyengar® yoga is the most widely performed method of yoga worldwide. Our Certification Mark is the guarantee of this quality.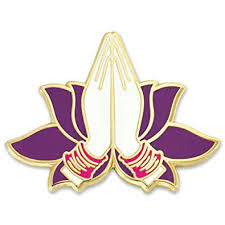 Improved posture & flexibility
Through the focus on alignment in classes, Iyengar yoga helps strengthen and tone muscles responsible for posture (legs, back and core). Muscles are stretched carefully in a systematic progression of postures encouraging increased blood flow to the joints with increased movement and flexibility.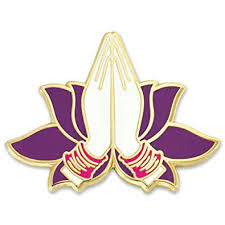 Pain Relief
Studies have supported the power of Iyengar yoga to relieve back and neck pain. With a regular Iyengar yoga practice, much of the hunching, slouching & weak muscles that contribute to back & neck pain can be overcome. It can also help stretch out the muscles of the back & relieve pain-causing tension.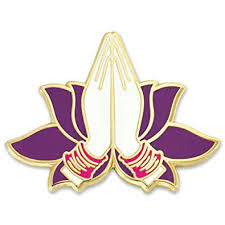 Stress Relief
When practicing Iyengar yoga , you are encouraged to only focus on the postures and the breath, ignoring everything else. The breath is very powerful in calming the fluctuations of the mind and the stresses that lead to these fluctuations.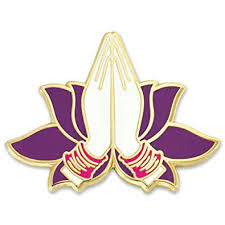 Increased immunity
Yoga helps improve the bodily functions, from the nervous system and digestion to the circulatory and lymph systems.
When these systems are doing their jobs, organs are nourished, toxins are eliminated, and the risk of some diseases goes down.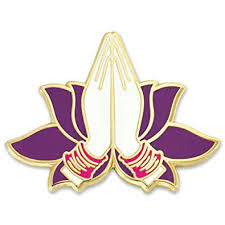 Improved breathing
While focusing on our alignment in the pose, Iyengar also encourages us to watch the breath which we frequently hold without even being aware. The more we practice breathing through Iyengar yoga, the less we''ll hold our breath and more oxygen will go to our brains!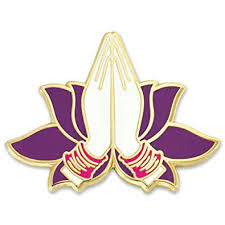 Calmer & more relaxed
lyengar yoga encourages us to focus on the pose, ignoring all other thoughts and being present in the moment. It's been likened to 'a medication in motion' and the more you practice, the calmer you will be, on and off the mat.
Ready to Make a Change?
Get in touch with us now to book a class, workshop, retreat. And sign up to our newsletter to ensure you know first-hand about up and coming offers, discounts and events.