Yoga Retreats & Holidays
A yoga retreat is the perfect way to experience yoga in a beautiful, relaxed environment. Recharge, rejuvenate and restore your body and mind in just a few days….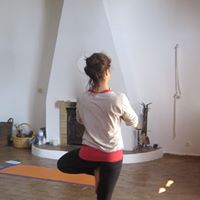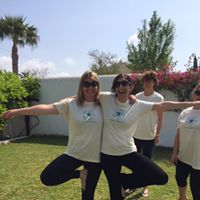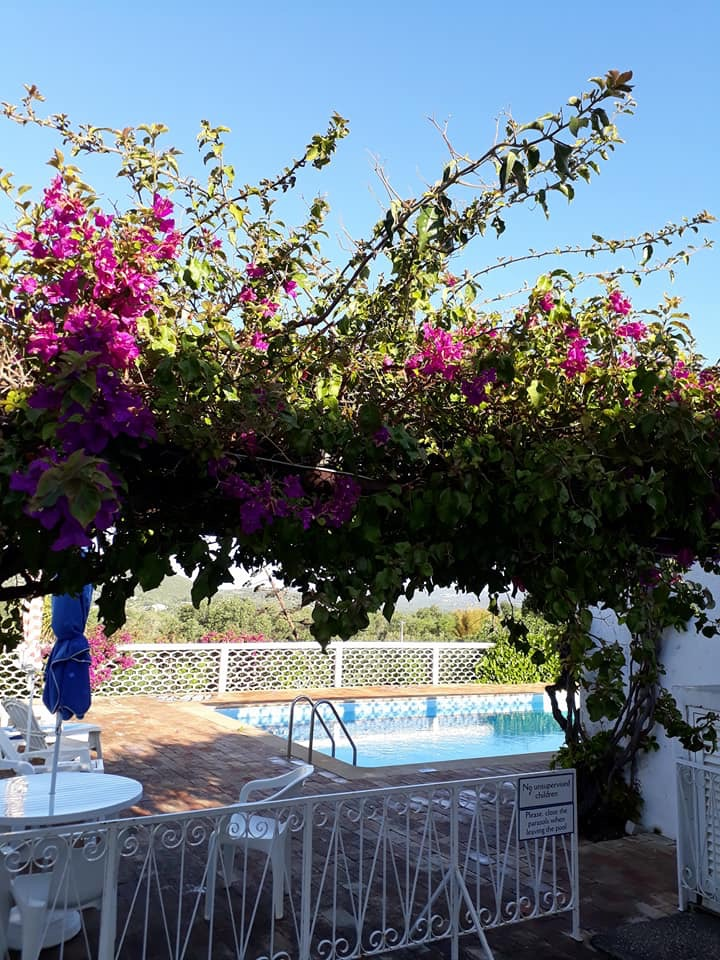 I am blessed to have found such an special retreat venue and have been running retreats from Quinta Mimosa on Portugal's Algarve coast since 2009, each year I, along with many of my repeat custiomers, can't wait to go back!
Quinta Mimosa wellbeing center is set in 10 acres and is infused wtih vibrant flowers, herbs, almond and citrus trees and they grow much of their own organic fruit and vegetables. It is situated in the hillside above Almacil but close to the market town of Loule. It's a haven of peace and tranquility, away from the bustling crowds but totally accessible being only a short distance from the coast and it's fine beaches and only a 20min drive from Faro airport. The accommodation centers around two 200 year old converted farmhouses or 'Quintas' with their own swimming pools. The yoga studio is large, airy and fully equipped with a pleasant leafy outlook onto beautifully manicured gardens.
 
These 4night/5day mini-retreats are perfect for those with busy schedules who maybe just can't take a whole week away from their work or families, or both! It is incredible how relaxed one can feel within hours of arrival in this magical place. Previous guests (many come year after year) say the retreats have been personally transformational for them. They return to their lives completely recharged, rejuvenated and refreshed, and some continue incorporating what they've learned into their daily lives. With two yoga classes a day, delicious and nutritious, gourmet vegetarian food (vegan can also be catered for), excellent experienced therapists and beautiful, calming surroundings, it is time to nurture ourselves so in turn, we can continue to give to others.
 
"After a session of yoga, the mind becomes tranquil and passive" BKS Iyengar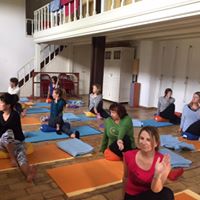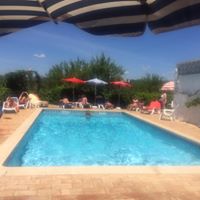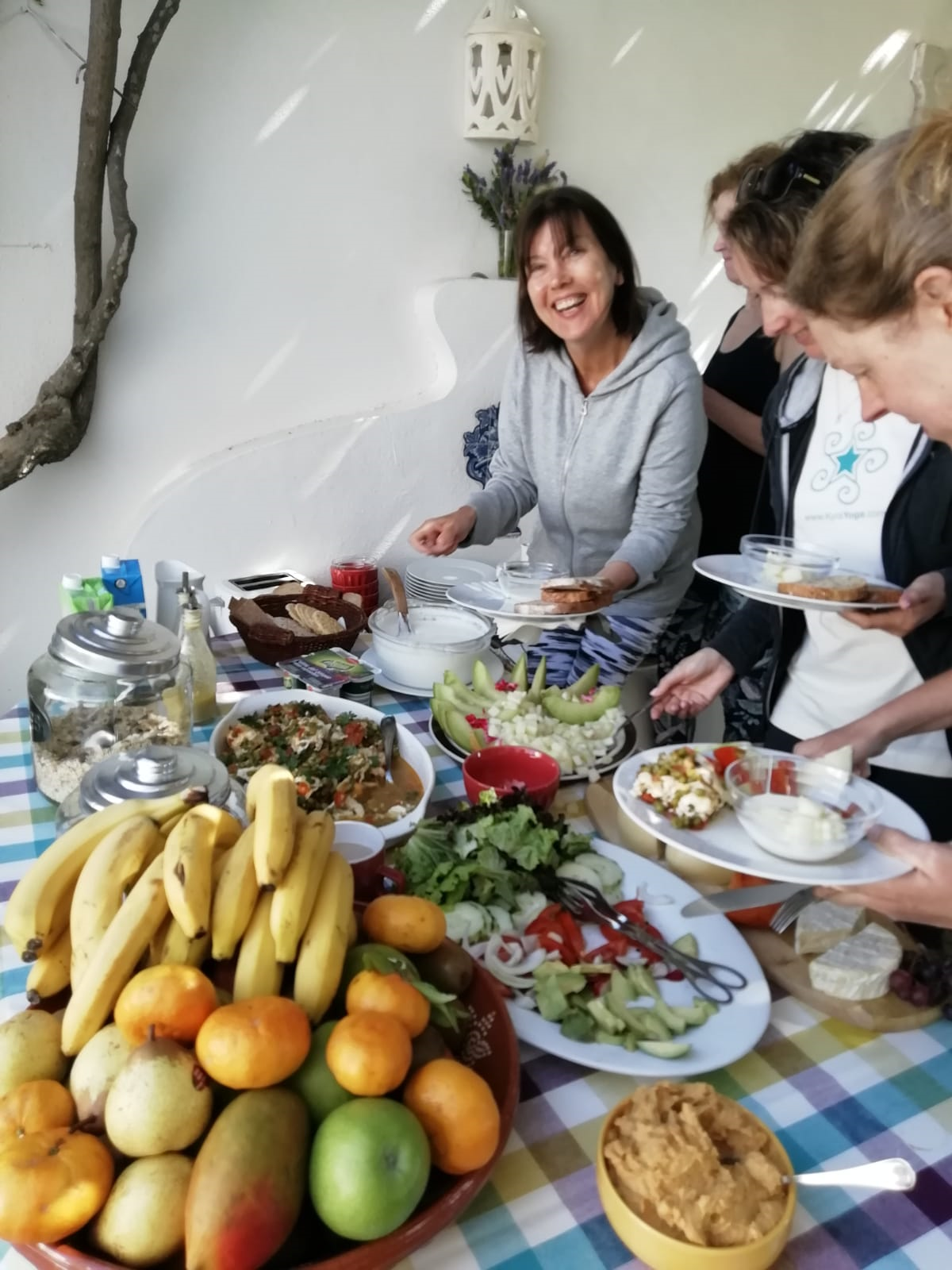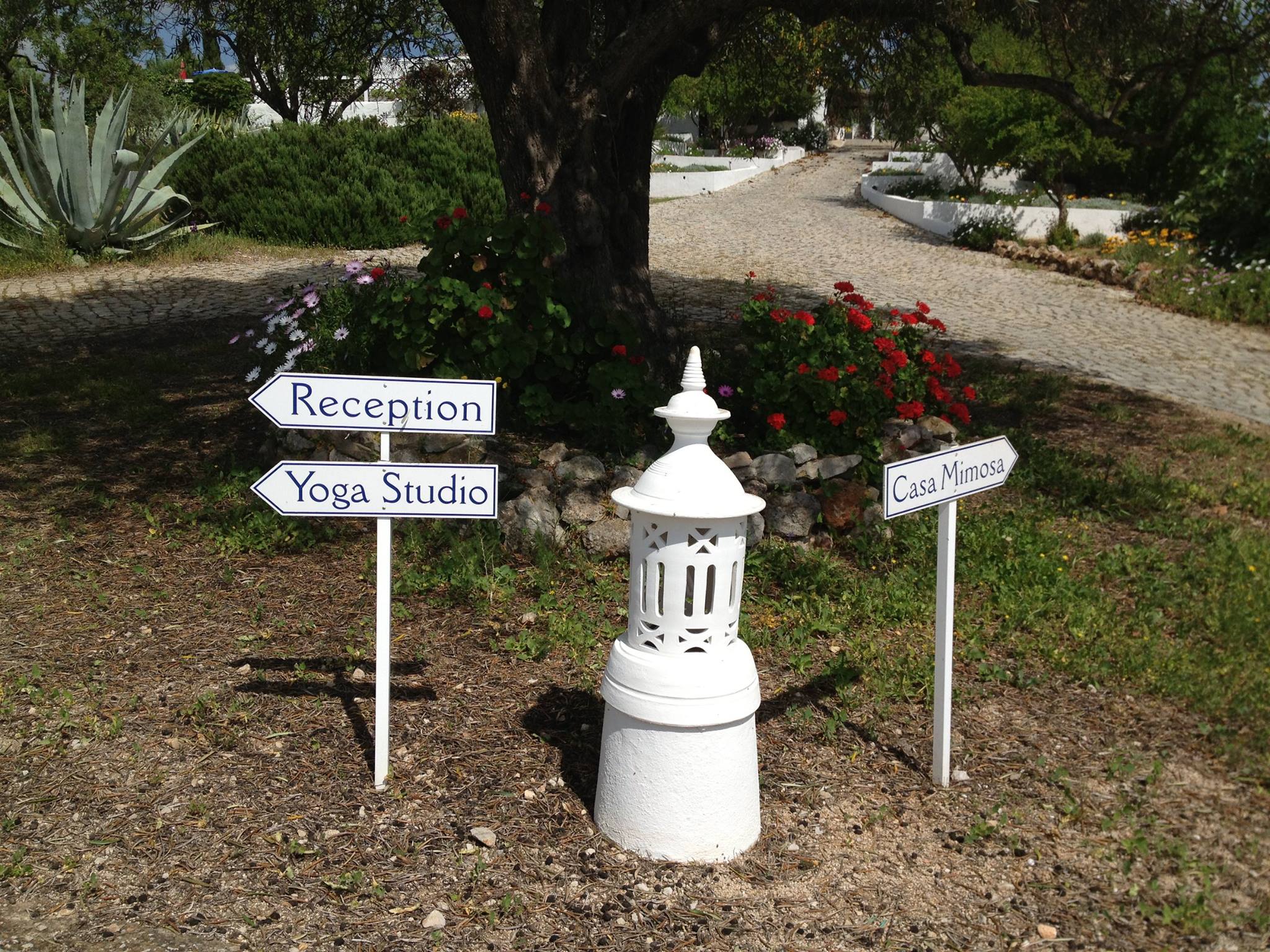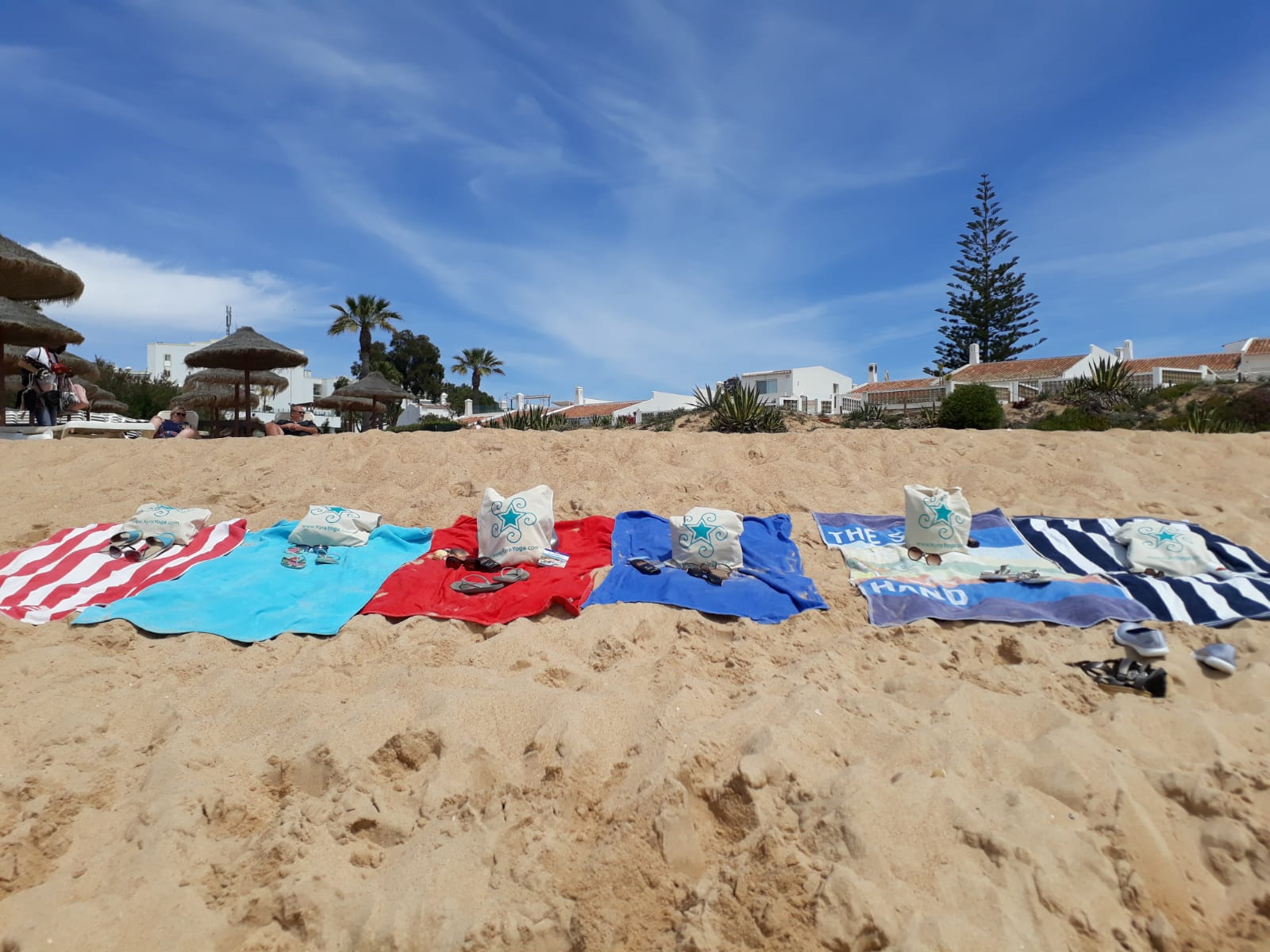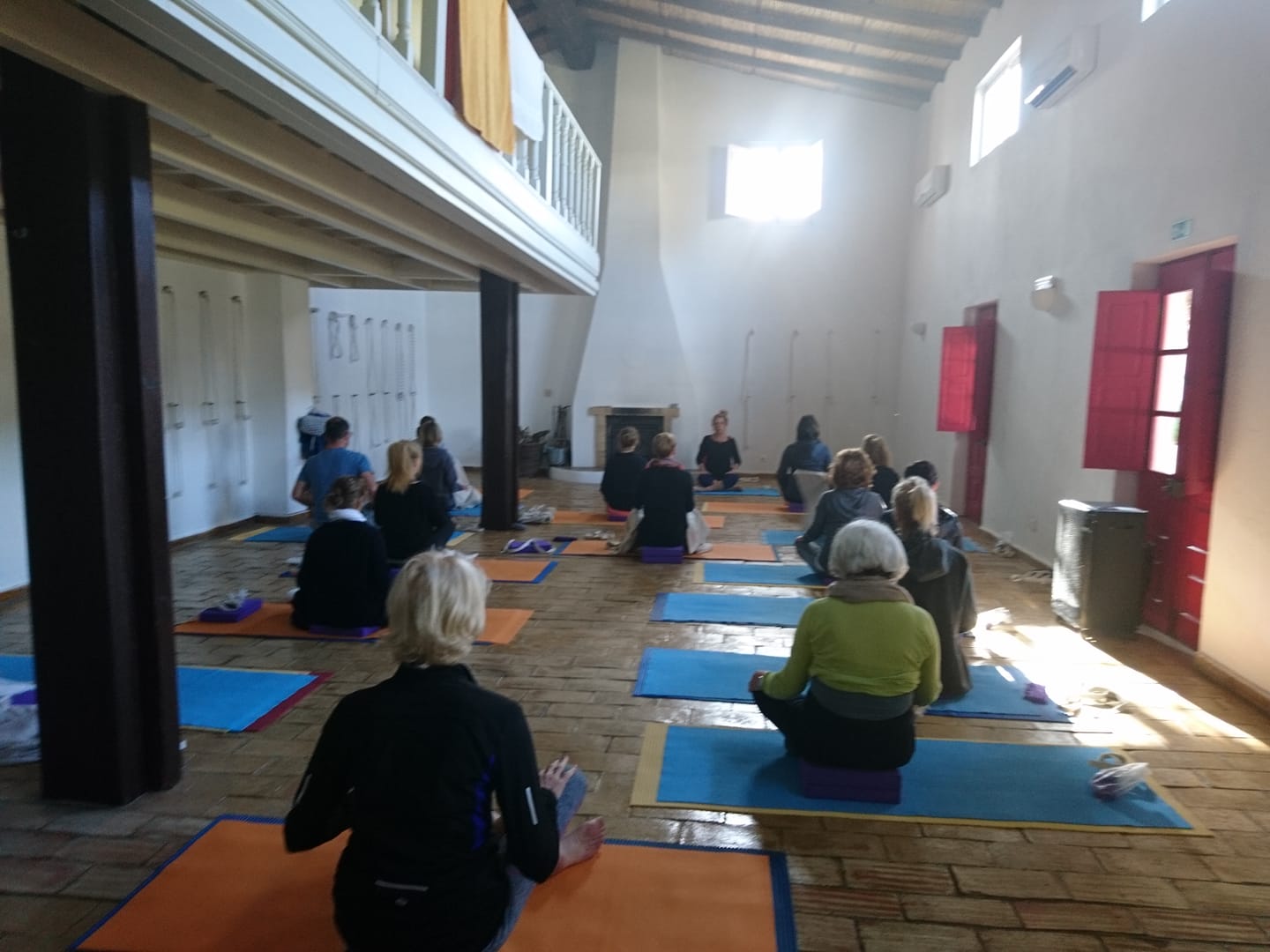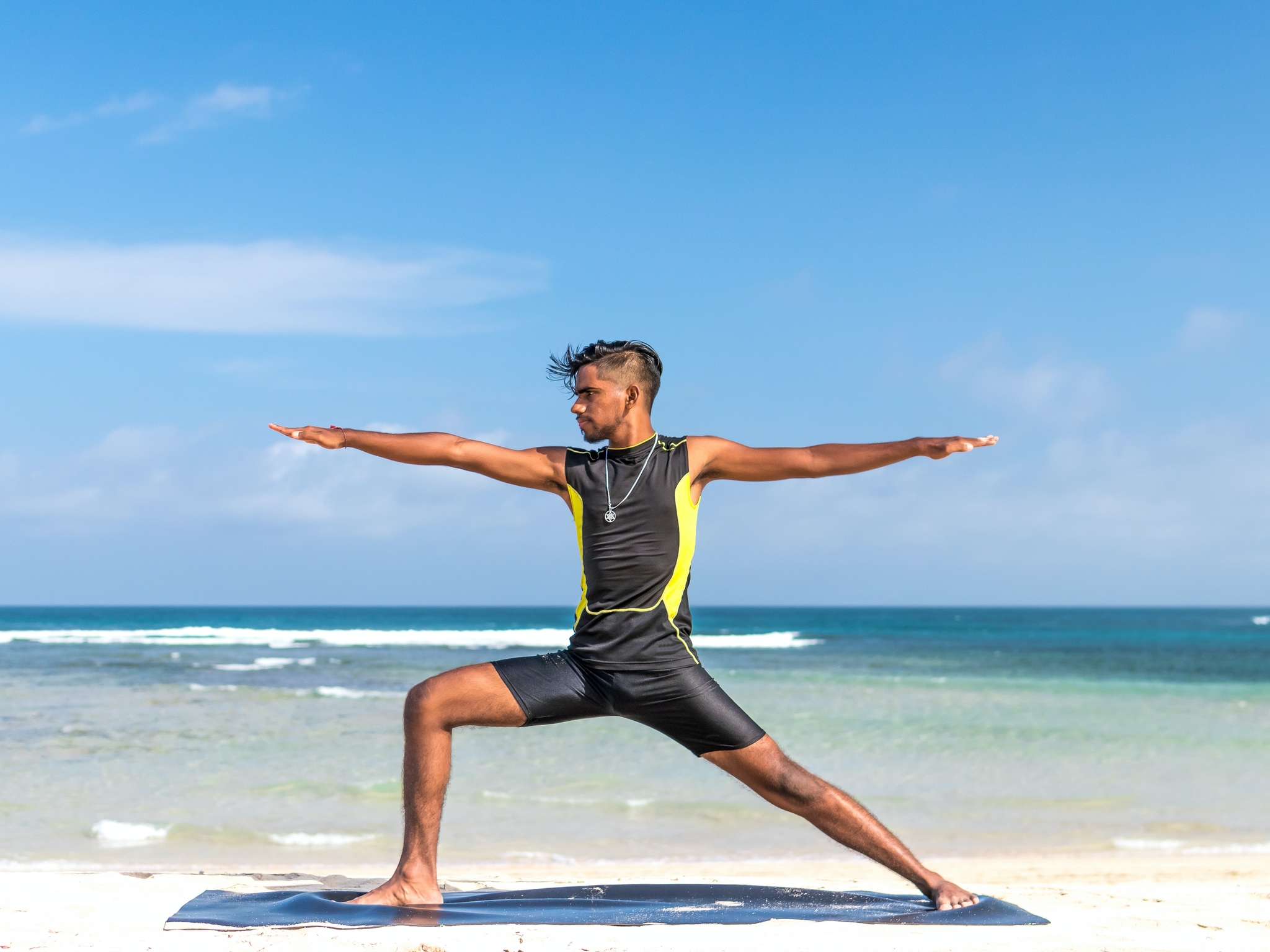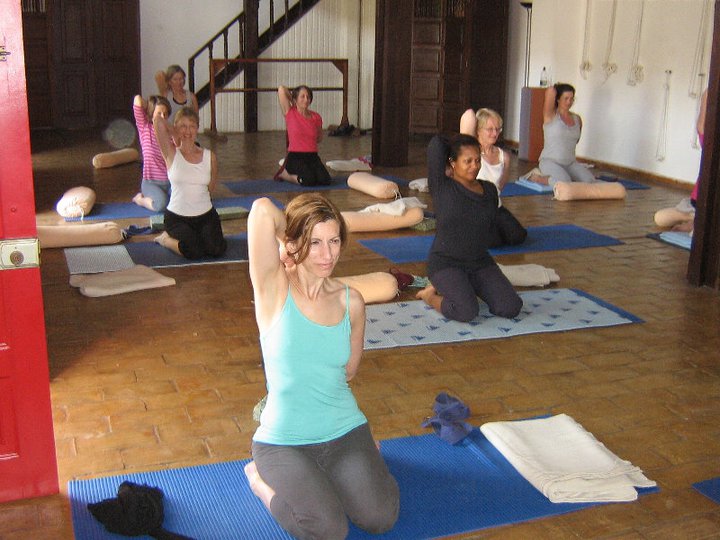 Catherine
Paricipant
"The retreat was even more beutiful that I imagined… with your expert teaching and organisation, wonderful food, great compny and all that lovely, positive nurturing energy that I will treasure and hold on to for a long time to come. I'm glowing inside and out, not just from the sunshine, but from the warmth of the friendships and laughter. It was all superb and a simple 'Thank you' seems a bit inadequate for wonderful enriching few days Kyra, but thank you for everything".

2018 Retreat
Paricipant
"Thank you so much from the Class of 2018 for our wonderful yoga retreat at Quinta Mimosa. We have great memories of excellent brunches and dinners, great accommodation, lazing around the pools, sightseeing in Faro and Loule and wondering through the surrounding beautiful countryside., Best of all were your brilliant twice-daily yoga sessions. Thanks again for organising such a fabulous retreat and looking after us all throughout. Nameste"

Paula
Paricipant
"After spending four days at Quinta Mimosa on Kyra's yoga retreat, I have only one thing to say – AMAZING! Kyra's careful and inspirational lessons were a joy and I left feeling lighter, brighter and so grateful for the experience… The accommodation was wonderful, location peaceful, company delightful but most of all Kyra was a generous and giving host. If you want to feel 10 years younger, book this retreat!!"

Jane
Paricipant
"My second super retreat at Quinta MImosa – Enjoyed every minute – Great Yoga/Food/Venue – and of course The Company. I really loved last year's retreat – BUT – I loved this year's MORE – Thanks Kyra!

Michelle
Paricipant
"I would just like to say, I had a wonderful trip! 🙂 Special thanks to Kyra who has awakened a Love of Yoga in me, for your wonderful teachings and for organising so thoughtfully and thoroughly the retreat in the first place… I feel renewed!"

Jo
Paricipant
"A massive thank you gor the yoga retreat. For a while the stresses of home seemed irrelevant and it was nice to not have anyone else to think about but myself. I am trying to continue with the same mindset now I'm home. It was lovely to meet so many interesting and lovely women, all with one common interest. I enjoyed the yoga, a little slower paced and more mindful. It was lovely to meet you and I hope to come again in the future"
Register here to receive early notifications of dates and booking details