Yoga Workshops
Our yoga workshops provide the perfect environment to deepen your yoga practice, they are suitable for both beginners and more experienced students.
Saltwood Village Hall, Saltwood, Hythe, Kent. CT21 4PZ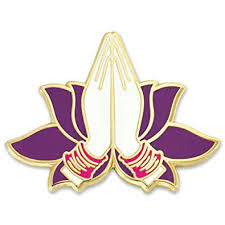 Join us for an energising and fun half-day workshop in a lovely village Hall. Located in the quintessentially Kentish village of Saltwood, just a mile or so from some of Kent's beautiful unspoilt beaches and rolling countryside this stunning location is easily accessible by car and only 52mins by train from London.
 
Running for three hours, we'll explore a cross selection of yoga asana (postures) including; standing, forward bends, twists, backbends. These workshops give us the opportunity to immerse ourself in a morning of yoga, working on a deeper level than we may in regular classes. We always end with some lovely relaxation work to help calm the 'chattering' of the mind and restore our energy levels.
 
These small, socially distanced workshops are very popular and space is strictly limited for an intimate and personal experience. Please contact me for more details, future workshop dates, and a booking form (new students) – see you on the mat!

Nicky
Paricipant
"Thanks again Kyra, left the workshop feeling energised and chilled in equal measures. I really like knowing that we get the posture "right" under your watchful eye, each student gets the most out of it depending on our individual abilities whilst in an environment that is open to fun and the odd laugh! It's a really nice balance and I certainly feel the benefit of the whole mind/body/soul experience in the classes and workshops. Looking forward to this evening's class for my next dose of yoga medicine!"

Catherine
Paricipant
"Thanks for another great workshop – what a great way to kick start the New Year!
I wasn't feeling on best form when I arrived, but felt a million times better when I left! Very much appreciated your patience and expertise as well as some great tips to improve my yoga practice.
Small tweaks make such a difference. All in all it was the ideal tonic to beat the January blues and re-energise for the year ahead. In an ideal world I'd do that every weekend…"

George
Paricipant
"It has been two years since my last yoga class. I was nervous that I would have been out of my depth and without form or flexibility. I found your instructions precise and easy to follow, I didn't feel the need to perform or keep up with the rest of the class. I would recommend you to anyone… The workshop was excellent, with good people. Wonderful confidence building in someone who had lost his. I feel taller, relaxed and happy that I had taken such a great course. Thank you and book me for the next one".

Laura
Paricipant
"Thank you for a great relaxing and challenging workshop. It is always authentic, friendly and generous. I thoroughly enjoy it every time and I know my friends do too ( just paid for the next one )"

Liz
Paricipant
"Thank you for the Saturday workshop. A perfect post Christmas / new year class with some strong standing poses followed by great restorative work. As always super teaching that develops personal practice to a higher level. My daughter had never attended a 3hour workshop before, but said the time sped by. Thank you!"

Tracy, Marcus & Chris
Paricipant
"Fantastic workshop this morning Kyra, thanks so much for a great start to a beautiful day".
Ready to Make a Change?
Get in touch with us now to book a class, workshop, retreat. And sign up to our newsletter to ensure you know first-hand about up and coming offers, discounts and events.